purchase domain names
Why wait? Purchase your domain name now - before someone else does!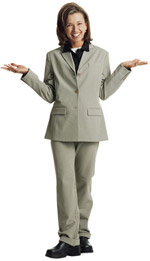 B
efore a business or organization launches its Web site, it needs to purchase a
domain name
that fits the products or services it offers. You can purchase domain names, renew domains, and find domain name information from the buttons directly above. Click the Start Here button to begin searching for your domain name.
Special Offer!
During the registration process, you will have the chance to select optional Web site and hosting services for your domain. You can either choose a plan from the
Site Builder
service, which includes a
30-day free trial
, or you can choose a plan from the
basic Web hosting
service.
1. If you order a basic Web site hosting plan, Web development software must be downloaded or purchased separately.
If you subscribe to the Site Builder service, you do not need any additional software to build your site.